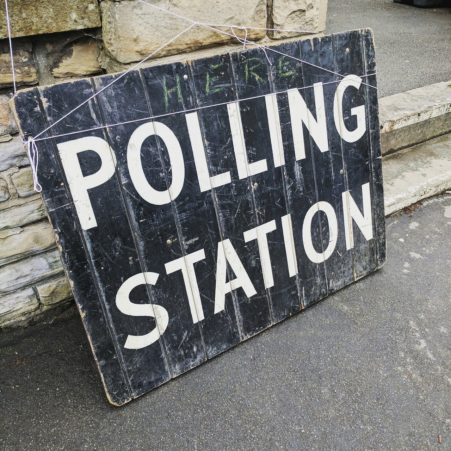 In 2018 more than 720,000 people, representing 33.6% of the electorate on the day, voted to keep the the pro-life Amendment in our Constitution. As a party, it would be the biggest in the Dáil, much bigger than Sinn Féin, which received 24.5% of first preferences.
But such a party does not exist because pro-life voters differ on many other issues, sometimes substantially, and they often support candidates located across the political spectrum.
Still, an analysis of first preferences and of transfers proves that a substantial number of voters did have the pro-life issue uppermost in their minds as they voted in the General Election of February 8.
A big lesson of the election is that an unambiguous pro-life commitment did not damage any candidate. This is a lesson for those who have betrayed their past commitments and "evolved" through the years in a more pro-choice direction.
A second lesson is that being outspokenly pro-choice didn't seem to help any candidate. While many prominent pro-abortion politicians lost their seats, all 15 TDs who voted against the abortion legislation in late 2018 have been re-elected and some of them have achieved remarkable results.
Carol Nolan, who was suspended from Sinn Féin for her pro-life views, performed a political miracle by being re-elected against all the odds in Laois-Offaly. Instead, former minister and strong repeal supporter Marcella Corcoran Kennedy from Fine Gael lost her seat in the same constituency.
Peter Fitzpatrick, who left Fine Gael because of his pro-life values, was re-elected in Louth. The cases of Nolan and Fitzpatrick are particularly significant because they lost the support of their former parties but not of their voters.
Moreover, if we analyse the transfers of votes, it is clear that they benefitted significantly from other pro-life candidates who were eliminated during the counts. Carol Nolan received a strong number of transfers from former Renua leader John Leahy, eliminated at the second last count. Leahy, like his former party, is pro-life.
Peter Fitzpatrick was the main recipient of transfers from pro-life independent David Bradley, and also from the Renua and the Irish Freedom Party candidates in Louth. (Admittedly these candidates received a small amount of votes).
Let's now have a look at those elected for the first time.
Surprisingly, even Sinn Féin has a newly elected pro-life TD. Pa Daly, from Kerry, campaigned for the No side during the abortion referendum in 2018. "The vast majority of those aborted under the government's plans will be healthy babies of healthy mothers. As a Republican I cannot agree with this", he said.
Richard O'Donoghue is a new independent TD elected in Limerick County who campaigned strongly to keep the 8th amendment.
Among the new Fianna Fáil TDs, two have strong pro-life credentials: Cormac Devlin, from Dún Laoghaire, and Senator Jennifer O'Connor, from Carlow-Kilkenny. Devlin was only 7th at the first count but he profited considerably from the transfers of other pro-life candidates, particularly from Mairéad Tóibín (Aontú) and Mary Hanafin (Fianna Fáil).
Aontú was the most popular of the parties that presented themselves as explicitly pro-life. The RTE exit poll showed that 91pc of its supporters go to Mass at least once a week. They elected Aontú leader Peadar Tóibín in Meath West but the party missed by only 2,000 votes the 2pc national vote necessary to receive public funds.
Other pro-life parties such as Renua, the Irish Freedom Party, and the National Party, made almost 1pc combined, but that was a fraction of the total pro-life vote that went to the Independents and Aontú. Nonetheless, with their transfers, these small parties often contributed to the election of more prominent prolife candidates.
Altogether, the various pro-life candidates received 266,276 first preferences, including people like Eamon O Cuiv and John McGuinness of Fianna Fáil, which is about 12% of total votes, the equivalent of the Green Party and the Labour Party combined.
We cannot say for sure that all of those who voted for these candidates were pro-life. Certainly, many would not have been but we can say with confidence that lots of voters would have been attracted to them by their pro-life stances.
Overall, this election proved that the pro-life vote is still present and well able make a difference in a General Election.