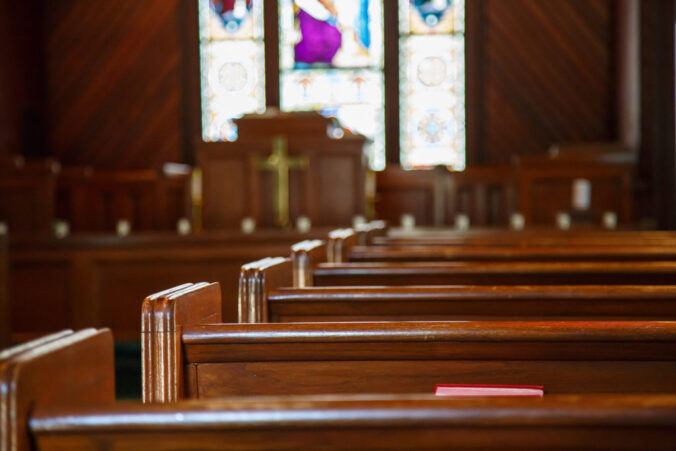 The ban on public worship in Ireland has been challenged in court. Today, businessman Declan Ganley initiated proceedings against the Minister of Health, claiming that the current restrictions breach the constitutional right to religious freedom. This morning the judge postponed the matter until December 8.
Under the current restrictions, passed on October 22, attending a religious public act of worship could attract penal sanction because it would not be seen as a 'reasonable excuse' to leave home. The penal sanctions may be lifted by December 8 because Ireland may be out of Level 5 by then but if we go back to Level 3, public worship will still be against public health advice, meaning it could be months because it resumes.
This is a unique and unprecedented situation. Archbishop Eamon Martin, Catholic Primate of All Ireland, has encouraged all Catholics to make contact with their TDs to express their pain at being separated from mass and the sacraments.
In the vast majority of European countries, religious services are still permitted, with some restrictions. This includes Northern Ireland. Besides the Republic of Ireland, in Western Europe, only France, Belgium and England and Wales have completely halted public worship.
In France public worship has been suspended from November 2 to December 1. This is a relatively short period when compared to Ireland, where the ban started October 7 under level 3. (In Dublin it began in September). Still, the French Bishops' Conference announced that it will file an urgent appeal with the Council of State, the highest administrative court, as they believe that the Government's ban on public masses is out of proportion and "violates the freedom of worship which is one of the fundamental freedoms in our country."
In Belgium, which is in lockdown, there will be no religious celebrations from the November 1 until December 13.
In England and Wales, public worship will cease for four weeks. Religious leaders there have asked the Government to offer the evidence to justify the decision to ban religious ceremonies during the lockdown. Numerous MPs have voiced opposition to the measures and former Prime Minister, Theresa May said it set a dangerous precedent which could be misused by a future Government. Following the debate in the House of Commons, Health Secretary Matt Hancock has hinted that the current ban on public worship would be reviewed.
In Austria, after the Government met religious leaders to discuss new restrictions, the Minister for Culture, Susanne Raab, said that: "It is important that joint practice of religion in the form of public church services will continue to be possible".
In Germany, Chancellor Angela Merkel and the Prime Ministers of the different federal states underlined that religious liberty is a fundamental human right. Public worship will continue.
In Italy, new restrictions began today but there is been no change regarding church attendance.
Religious services are permitted in the Scandinavian countries, in Poland, Portugal, Hungary, Greece, as well as in countries currently in lockdown such as Slovenia, certain regions of Spain, Switzerland, and Ukraine.
It should be noted that in other countries, the ban on public worship was introduced with the highest level of restrictions, and for a shorter period, while in Ireland this has happened at level 3, which is the middle level. No evidence has ever been produced either by NPHET or the Government to justify this wholly disproportionate measure.